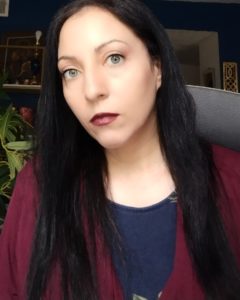 Emma Alisyn is a 40 mumble mumble Black/white American Muslim mother of five, author of sci-fan and dark fantasy romance.
Her Princes, Lords & Warriors will most interest readers who like their males amoral, protective, and possessive; their heroines sly, brainy, too grown to give a fuck, and over the age of 30.
Her stories feature men, women, and Lords of diverse backgrounds. Love is love, no matter race, species, orientation, or gender.
CONTACT: emmaalisyn@hardcandiespublishing.com
Disclaimer: As an Amazon Associate I earn from qualifying purchases.