If her love is my end, then I'm taking her enemies down with me.
LORD OF DANCE & DESIRE
is a standalone slow burn, high heat secondary world Fae gaslamp fantasy romance!
Never catch the eye of a High Fae Lord. And if you do. . .don't run. That will only excite the beast.
SEE BOOK PAGE FOR CONTENT WARNING
SUMMER/FALL 2023 RELEASES
ORC LORD: THE IMMORTAL SORTING #3
BOUND BY ENVY: SEVEN DEADLY KINGS (SFR)
LADY OF THE LAKE: PRINCE OF EVERENNE #4
LORD OF MONSTERS: THE GRAY HOST #1
AEDDANNAR #1: SCIENCE FANTASY ROMANCE
LORD OF LUCK AND SHADOWS: FAE COURT OF CASAKRAINE #2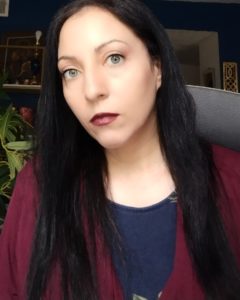 Emma Alisyn is a 40 mumble mumble Black/white American Muslim mother of five, author of sci-fan and dark fantasy romance.
Her Princes, Lords & Warriors will most interest readers who like their males amoral, protective, and possessive; their heroines sly, brainy, too grown to give a fuck, and over the age of 30.
Her stories feature men, women, and Lords of diverse backgrounds. Love is love, no matter race, species, orientation, or gender.
CONTACT: emmaalisyn@hardcandiespublishing.com
Disclaimer: As an Amazon Associate I earn from qualifying purchases.