Redemption. Assassination. A bond forged under dark fire.
Reign Obe'shan is hot headed. Infuriatingly snarky. Ambitious.
Unfailingly loyal and willing to maim, kill or die in the line of duty.
Imperial royal warrior Vykhan has loved her secretly for years, concealing his past identity. Dark secrets shadow his steps, and despite his vow to protect her from a distance, his past threatens to ensnare them both.
If he unleashes his inner beast it will have no mercy, not even for his bonded mate.
But to block an old enemy from claiming her, Vykhan will have to let his dark side reign.
Warrior's Reign is a Sci Fi alien fantasy romance for readers who love adventure, enemies and friends to lovers, fated mates, royal intrigue and steamy, edgy chemistry.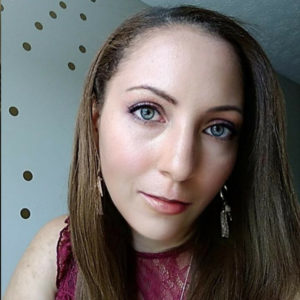 Emma is an almost 40 Black/White American Muslim mother of five who writes paranormal, sci-fan, and urban fantasy romance.
Her dragons, fae, and bears will most interest readers who like their alphas strong, protective, and smokin' hot; their heroines feisty, brainy, too grown to give a *uck, and over the age of 30.
Her stories feature men and women of diverse backgrounds.