Abducted by her one night stand. Confined on a ship. Stalked by a traitor.

She wanted a prince, but it just *ucking figured Shira Perez's alien baby daddy turned out to be an intergalactic pirate.

Slick, amoral, hot as hell, Malko thinks just because his DNA helped create her son that she is his genetic fated mate, and permission is a pesky detail.

Shira's no pushover, and even when Malko's bonding marks begin to spark, she fights for her independence.

But with a traitor on board, everything isn't as it seems, and underneath Malko's dark side is a streak of honor. His armor may be tarnished, but just maybe he's still a knight.

Warrior's Taken is an alien abduction, secret baby science fiction romance. Book 5 in the Warriors of Yedahn series, for readers who get off on snarky, sardonic, and steamy.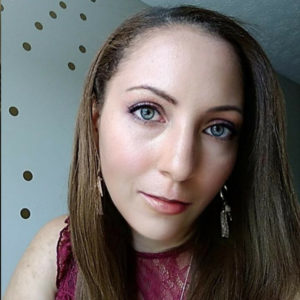 Emma is an almost 40 Black/White American Muslim mother of five who writes paranormal, sci-fan, and urban fantasy romance.
Her dragons, fae, and bears will most interest readers who like their alphas strong, protective, and smokin' hot; their heroines feisty, brainy, too grown to give a *uck, and over the age of 30.
Her stories feature men and women of diverse backgrounds.